We Service All Over the GTA
Mississauga

Brampton

Milton

Oakville

Burlington
Hamilton

Toronto

Vaughan

Richmond Hill

Markham
Services you can trust
Emergency Electrician
Residential and commercial 24 hour emergency electrician services at your fingertips. We have fully licensed, insured, certified and trained electricians to help you.
We at VARG INC. are here to help you in case of home Electric Emergencies or Power Outages. In case of an Emergency, Call/WhatsApp on +1 416-805-9418
We have a dedicated team to tackle big electrical emergencies at schools, universities, and offices.
Emergency Electricians you can rely on
VARG Inc.
Electrical Repairs That We Offer
Our 24 hr electricians caters to a wide range of services including:
Blown Fuses

Safety Switch Issues

Switchboard problems

Electrical Panel Repairs

Electrical Switches and Outlet Repair

Fault Location and Repair

Power Surges and Outages
Why choose VARG emergency electrician?
ESA Certified Electrician
Andrey Volkov
Andrey has been with the company since 2015.
He is an ESA certified electrician, highly committed to all the assigned tasks. He is skilled in residential light repairs and light installation.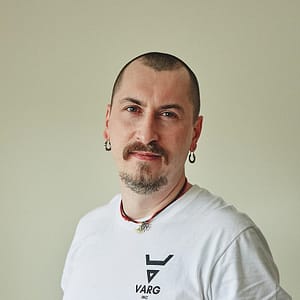 Services
Get in touch with our electricians!
You need our help for home light installation project? Tells us more about your project to let us adapt our offer to you.
Explain to us your needs and wishes, and we will propose estimated lights and electrician costs. Then, you can simply  schedule an appointment with any of our electricians.
For emergency and small installations we propose a same day service. Have a look at the electricians and their availabilities to see your options.
Take a look at the availabilities of our electricians and schedule an appointment depending on your needs.
Contact us for more information or if you need help for your project.
On WhatsApp: +1 416-805-9418
Email Address: [email protected]
Frequently Asked Questions
Q. How do I contact an Emergency Electrician?
Q. How long does the electrician take to come?
We work hard to solve your electrical issues at the earliest. You can expect the electrician to come within 24h-48h of calling.
Q. Why should I choose you?
We have fully licensed, insured, certified, and trained electricians to help you with your electrical emergencies! All you have to do is, call us and our prompt electricians will be there to help you!
Q. How much does the intervention of an emergency electrician cost?
 It depends on the electric repair. You can get a quote by giving your details in the form above.
Q. What causes a short power outage?
 If you are experiencing a short power outage or flickering of light, then it could be because something such as a tree branch comes in contact with power lines or the lines touch each other. Approximately, 30% of short circuits clear themselves but, if the problem persists we are here to help!.